The Spectrum: Exploring the architectural application of nonbinary fashion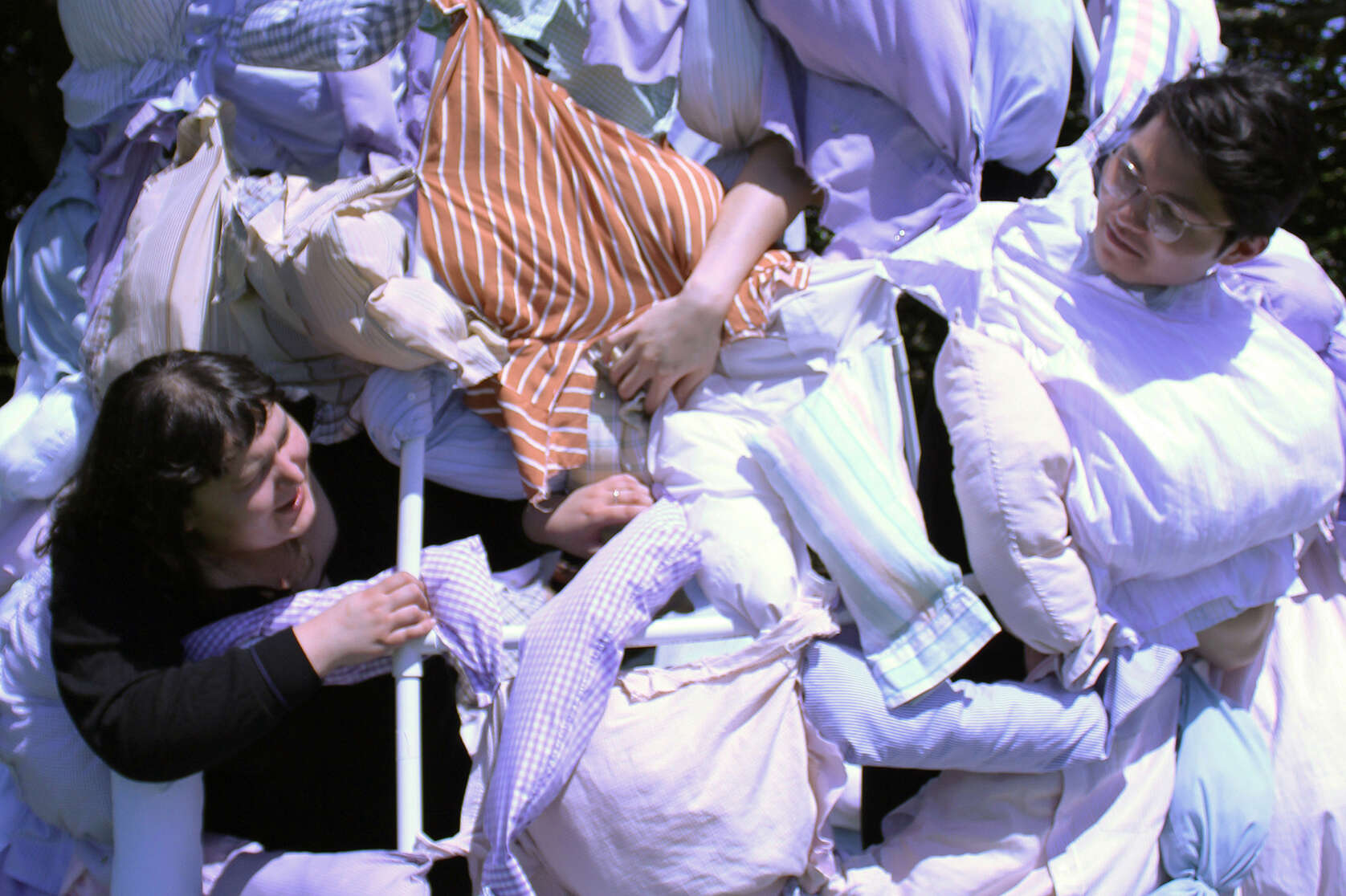 The Spectrum desires to disrupt the social construction of the gender binary, dissolving boundaries and hierarchies between the feminine and masculine. Liberated from the confinements of binary classification, The Spectrum embraces those being in-between, being multiple, being neither, being one, being none. The Spectrum does not wish to label those who cannot be defined.
Our built environment is inherently gendered. Spaces we encounter are often designated or associated with a specific gender, which usually goes unnoticed by those who do not experience inconvenience from being in such spaces. For individuals whose gender identity does not correlate with their externally-perceived gender expression, these gendered spaces can be problematic and uncomfortable.
Deconstructionist fashion visionaries, namely Issey Miyake, Rei Kawakubo of Comme des Garçons ["like boys" in French], Yohji Yamamoto, and Martin Margiela of Maison Margiela create gender fluid, nonbinary garments expressing unconventional representations of femininity and masculinity. These fashion designers reimagine the dialogue between textile and body by implementing unorthodox tailoring methodologies and materials. The critique of pre-established societal perceptions of gender through fashion can be extended into spatial suggestion, where form and space culminate in a "dressing" of architecture.
This makes me wonder, could nonbinary space be constructed using methodologies of nonbinary fashion?
Researching gender theory in conjunction with the methodologies and techniques utilised by these avant-garde fashion designers, this thesis aims to offer a nonbinary spatial experience through architectural installation. This resultant space hopes to establish itself as a precedent for possibilities of nonbinary space, breaking free from societal expectations of gender and providing a comfortable space for all who reside within the spectrum.