Architectural Invitations to Everyday Imagination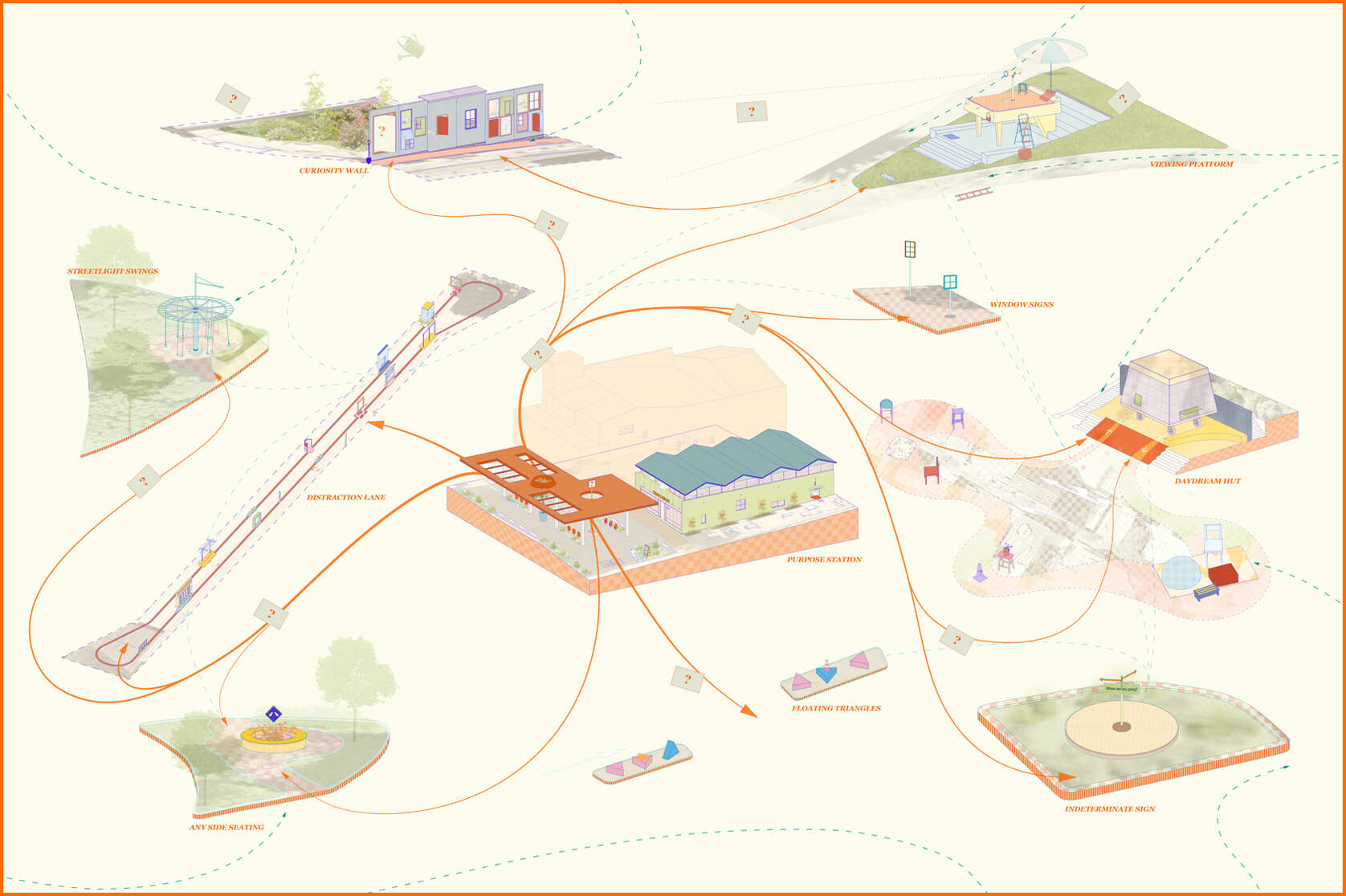 ​​Hidden ​narratives embedded within​ our existing​ perceptions ​​​are used to​ uncover new spatial experiences. Delving into practices of urban walking and everyday imagination allows us to understand how the ordinary provokes wonder and intrigue.
Central to this thesis is the experience of the wandering pedestrian and the fundamental need for play within everyday routines to generate creativity and diversity. Walking in the city encounters innumerous moments that hold the potential to be reimagined and transformed to compose more engaging urban journeys. Explorations instigate a drift from the known, expected and conventional systems reflected in the urban built environment​,​ ​which articulate​ our everyday lives.
The work proposes a system, ​Playception​, which superimposes playful scenarios ​onto​ the city. It is presented as a performative and tactical way for the ​city's​ users to project their imagination and desires onto the urban fabric.