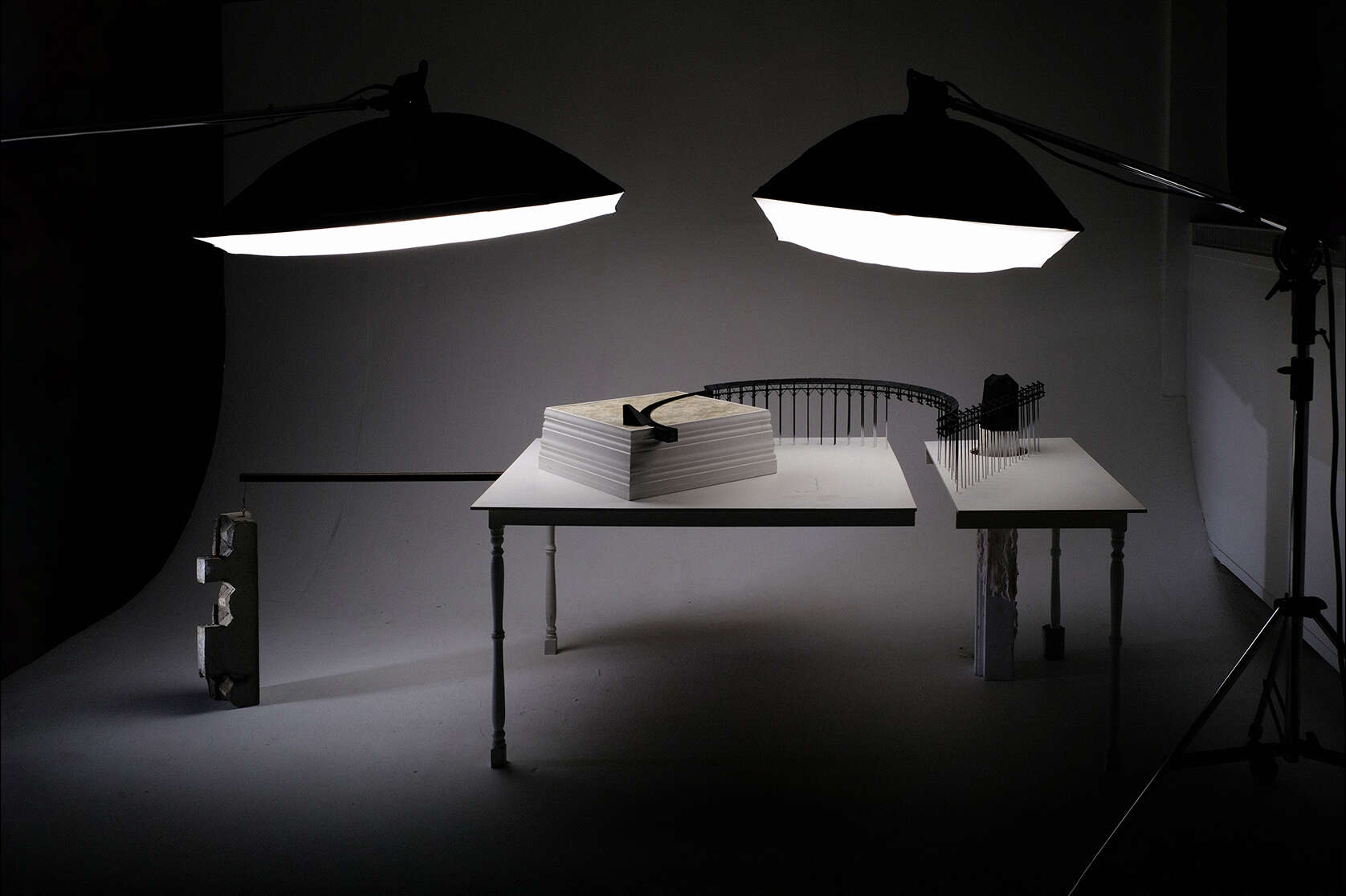 An estimated 15,000 houses disappeared from Tāmaki Makaurau Auckland during the 1960s and 70s, each forcibly acquired by the New Zealand Government and demolished to make space for Auckland's central motorway junction. Over the following decades, the motorway proceeded to erase its own destructive past from Auckland's collective memory, exacerbating the violence it once caused through its historical indifference. Today this history is virtually invisible, concealed by a disorientating knot of placeless roads and tunnels. Yet, from beneath the traffic and asphalt, the spectre of what was lost continues to haunt the city.
Through a series of creatively-led experiments in haunting, Under Asphalt seeks to invoke the spectres of Auckland's lost houses. Uncovered in this process is a darkness that shadows both the colonial domestic and the motorway's infrastructure alike. In a speculative architectural proposal for an archive to house Salmond Reed Architects' historic wallpaper collection, and a pedestrian bridge accessing the forested island at the centre of Grafton Gully's motorway interchange, this darkness is opened up and illuminated. Within it, a space for re-narrativising the past and contesting the future is created.
Under Asphalt attempts to recreate a place within the absence of one, in doing so, proposing, by its own example, a methodology, or architectural practice, named spectral urbanism. Central to this practice is a form of architectural renovation in which space is negotiated through the stories we tell and retell about places. In a city that has overlooked and erased much of its history, such an inquiry is critical to understanding the forces that have shaped, and continue to shape, Auckland and indeed, Aotearoa New Zealand.