The Sacred and The Profane: Restoring Cultural Resilience in Bali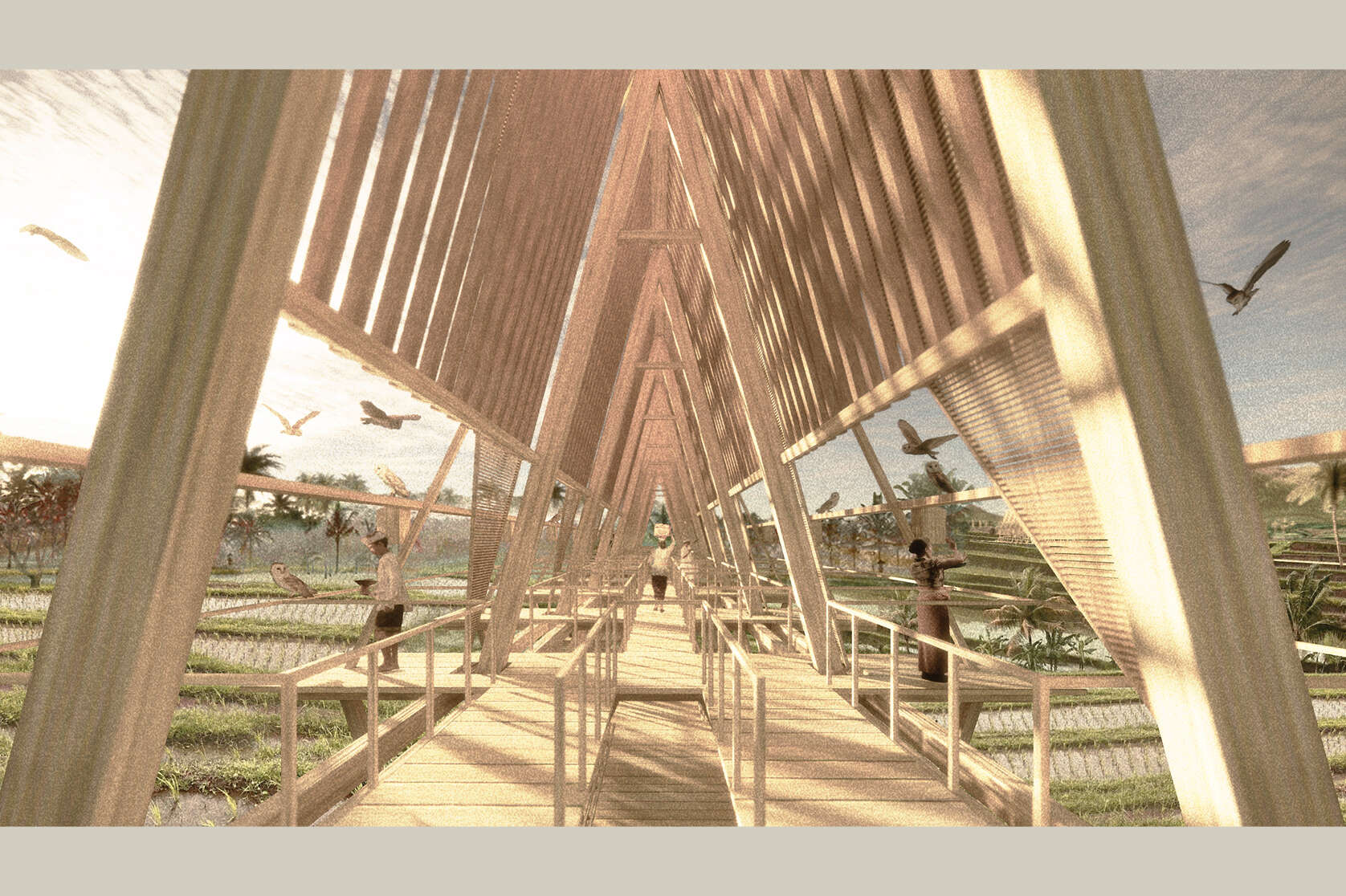 The Indonesian Island of Bali has established its position as one of the world's top tourist destinations. Its popularity started in the 1920s when the Dutch colonised Indonesia and cultivated a tourism strategy that has shaped Bali's social constructs and physical domain. Tourism has replaced agriculture as the main contributor to the local population's livelihood. And while there is no precursor for resorts as a building type in Balinese tradition, driven by the economics of modern tourism, resort buildings are reshaping the face of the island. They have not been designed to mimic but rather to convey or facilitate a consciously artificial reading of a place. One goes to a hotel to be deliberately treated to a simulacrum – a partial simulation of the real. This phenomenon has influenced the current touristic culture within the island and has affected the authenticity of Balinese identity, traditions, and values.

The thesis addresses the cultural landscape of subak, which encompasses the vast paddy rice terraces, traditional water irrigation system, and its congregation as Bali's living heritage. Subak is the physical embodiment of Balinese fundamental traditional philosophies of Tri Angga that dictates the tripartite order and creates a hierarchy from the profane to the sacred through its water temple network, and the Tri Hita Karana philosophy, which is embodied in the locals' rituals and way of life to create harmony and balance within their everyday lives. The project places subak, its system and congregation at its core and implements these two traditional philosophies into the design.