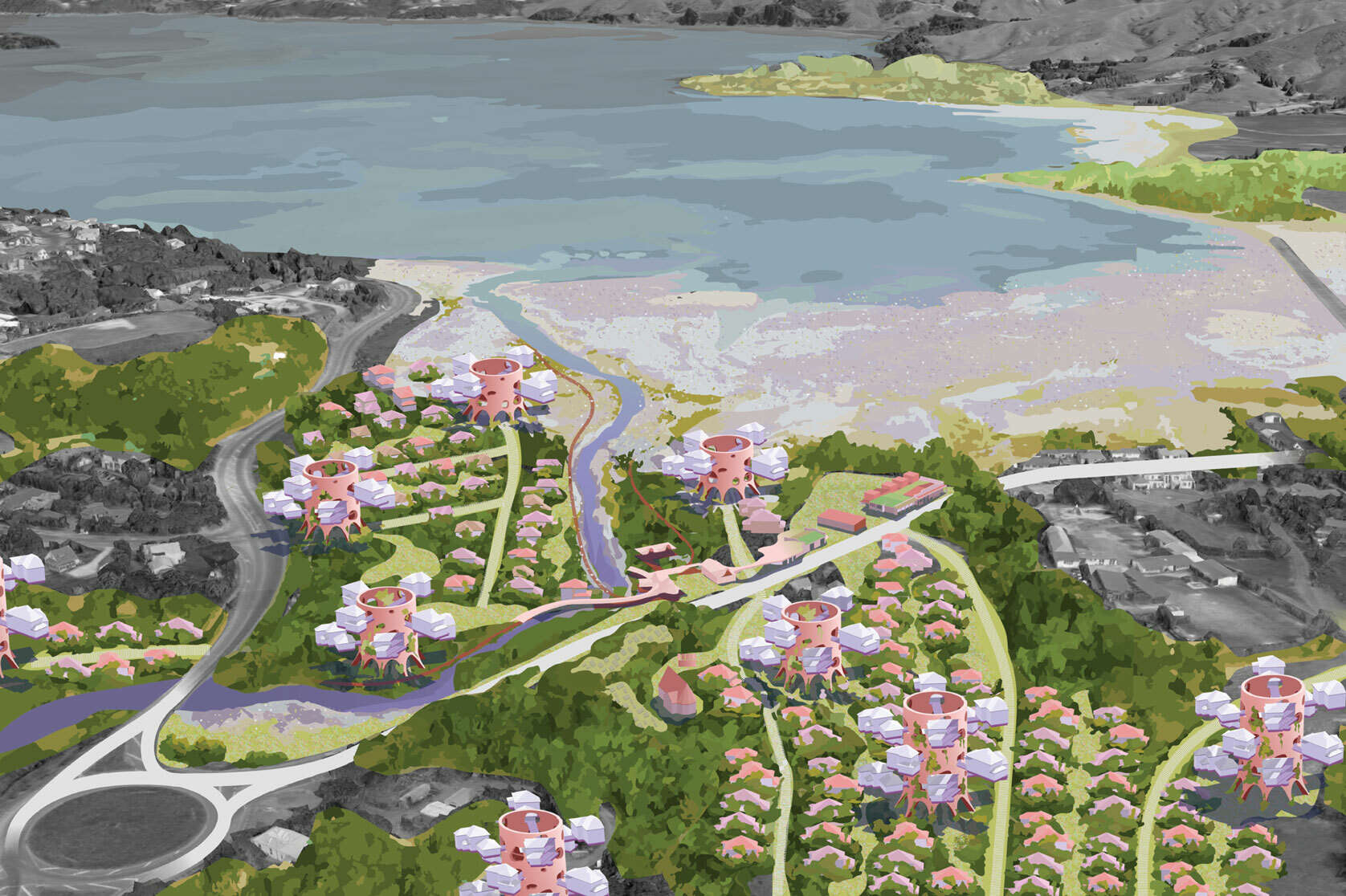 The Ooze is a fictional story set on the land surrounding the Pāuatahanui Inlet, a unique estuary that lies some 40 kilometres north of Wellington. The work proposes alternative approaches to suburban sprawl-type housing and communities through alterations to existing building stock, the development of varied public spaces, and reintroducing native flora. The Ooze aims to make these topics accessible to a wide audience through a combination of short films and accompanying drawings.
The Ooze is told across three acts: first, why and how suburban developments take place; then, what a short-term, small-scale solution might look like; and finally, what form a long-term, urban-level solution could take.
Each act is communicated through a short film and architectural intervention. The links and summaries of the films are below, with the architectural interventions shown afterwards.