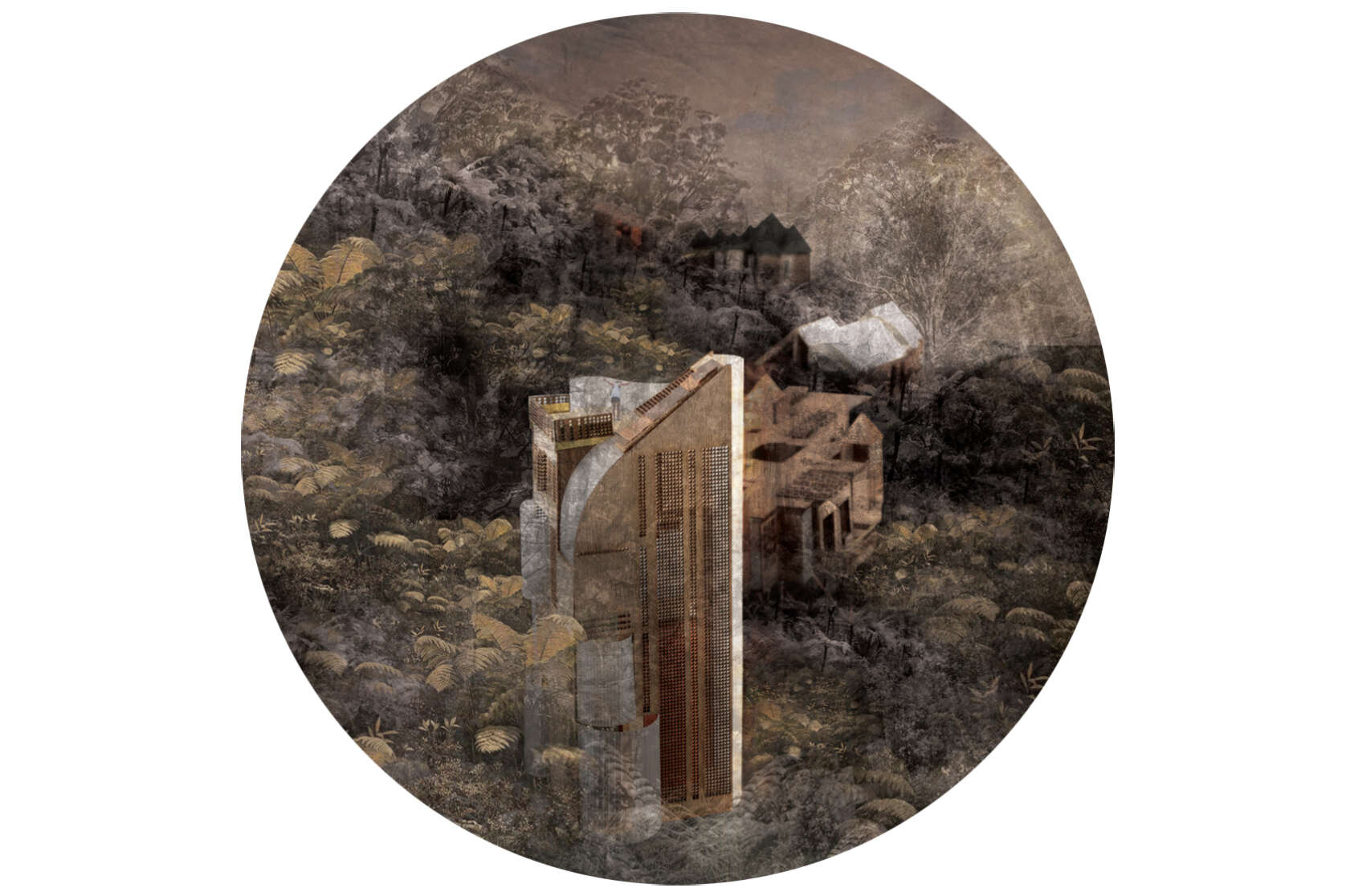 This thesis investigates how an excavation of the content and structure of New Zealand author Eleanor Catton's novel, The Luminaries, can lead to an architectural response that interrogates the cyclical conditions of architecture in the context of a modern day gold rush.

The novel is set in the Hokitika Gold Rush of the 1860s and is a story of speculation, stolen gold, hidden clues and forged identities. Catton overlays an astrological cyclical structure to organise her narrative while indulging in descriptive detail of interior spaces, characters and events that upon reading echo a spatial experience.
The chosen site, Crown Hill Road in Karangahake Gorge, Coromandel, is a contested site with a history of gold mining and may be subject again to gold mining operations. This location provides a contemporary context for five provocations to exist within echoing the gold mining industry which set the backdrop for The Luminaries. In response to the crafted nature of the novel, The Meeting House and four craft houses are proposed, providing spaces for gathering and making as well as bedrooms for temporary living. They echo the small scale domestic and commercial dwellings of gold mining townships. The craft houses comprise of The Jewellery House, The Pottery House, The Printmaking House and The Glassblowing House. Physical models demonstrate their close positioning to each other on site, forming a community of crafters.
Practice based research methods are used to extrapolate the novel's spatial attributes. Attributes from the site were revealed through site visits and photographic documentation methods. Visits to craft studios were undertaken to provide insight into the spaces where jewellery, pottery, printmaking and glass blowing practices take place.
In prospecting for architecture through narrative, idiosyncratic architectures have emerged that reflect the novel's complex structure and layered multi-perspectival method of narration.