The House that Politics Built: Parliament Aotearoa New Zealand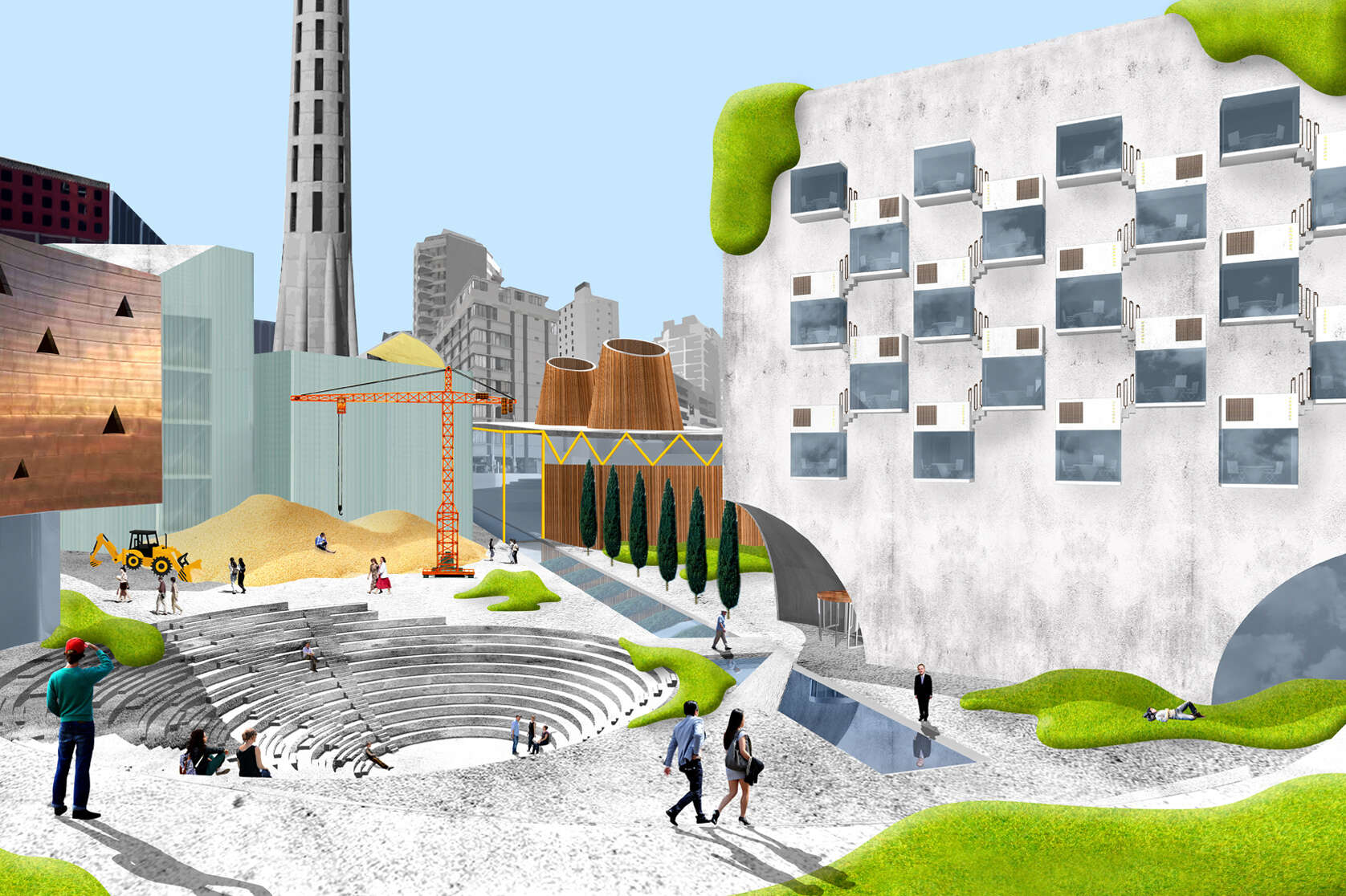 The House that Politics Built: Parliament Aotearoa New Zealand proposes a new parliamentary architecture located in the centre of Auckland City, flanked by a casino, a brothel, and Auckland's main street. Political events of the 2014 New Zealand election, ritual existing in the current parliament house and concepts from international political buildings, dictate the architecture of a new parliament complex, using the prioritisation of public amenity to facilitate democracy. Or, that is the conceit; really the project deploys architecture as a satirical tool for the dissection of politics, consumerism and the media.
A series of publications and products support the project and its presentation in the form of a tour, ultimately concluding at a gift store. The reproductions of the architecture become as crucial to the project as the architecture itself, playing on the role of occupant as consumer. 
While architecture is used as a satirical tool and humour is rife, the intent behind the project is serious. With the convergence of news and entertainment, parliamentary architecture must adapt to stay relevant. Parliament Aotearoa New Zealand uses the tension between satire and sincerity, and fixity and fluidity to stabilise the unstable world of democracy and find a way to use architecture to facilitate it.