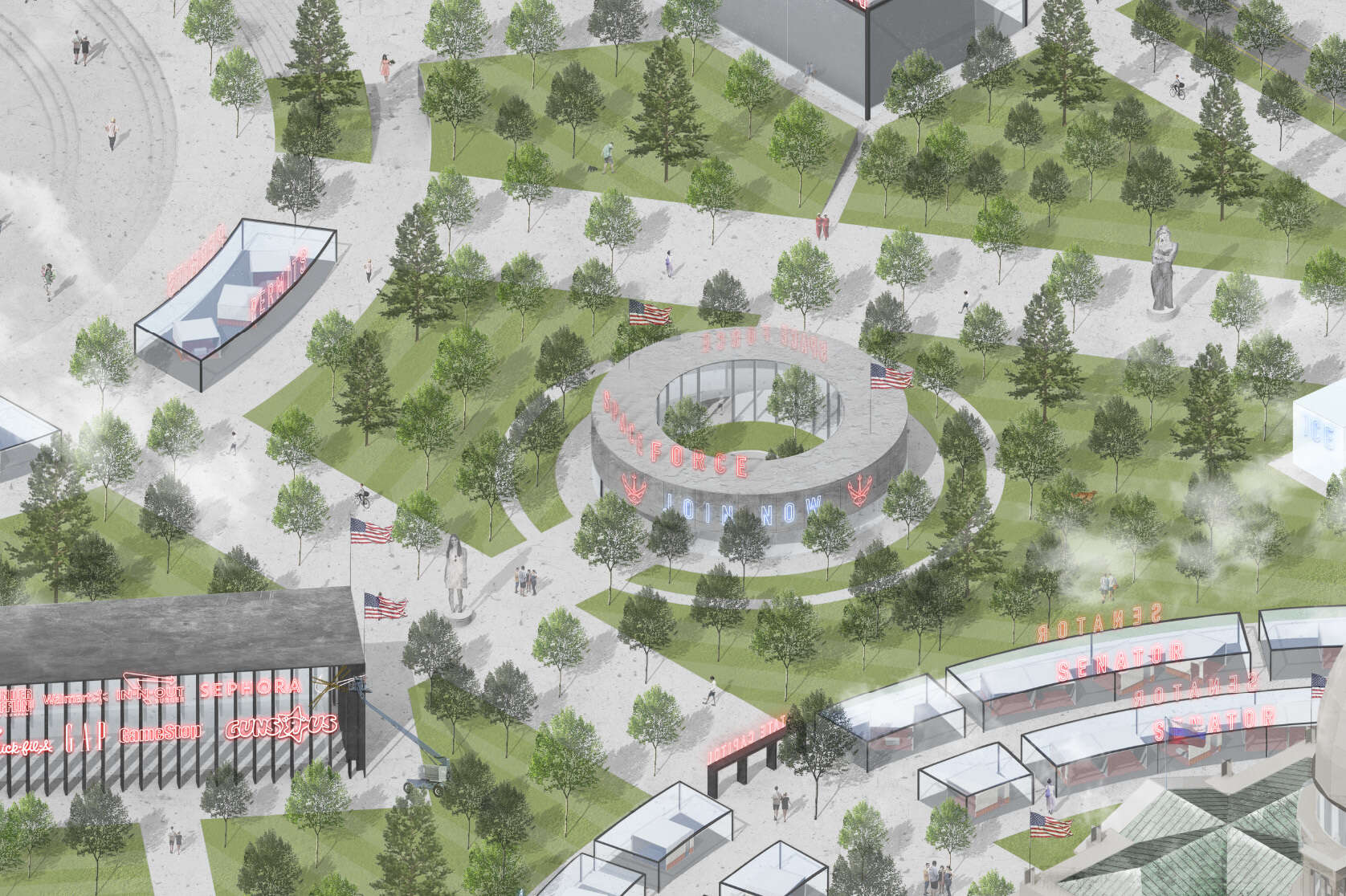 A pessimist may (rightly) suggest the past two years have painted a rather ugly picture of western political systems. The Brexit Referendum and Donald Trump's Presidential Tenure, for two, reflect the deeply ingrained -- and orchestrated – social divisions that define the modern political process. The United States in particular demonstrates the miasma that orbits the political realm– and the steady erosion of democracy at its core.
Contemporary political architecture is not only reflective of this social schism between the public and political, but actively sustains its existence. Isolated within the urban fabric, political infrastructure is largely unreflective of democracy's omniscient influence -- and the crucial role the public must play in it.
At its crux, the project seeks to demonstrate how architectural intervention can sculpt the relationship between the public and the political — for better or worse.