SUPER-PACIFIC-CITY - The Lomipeau Speculation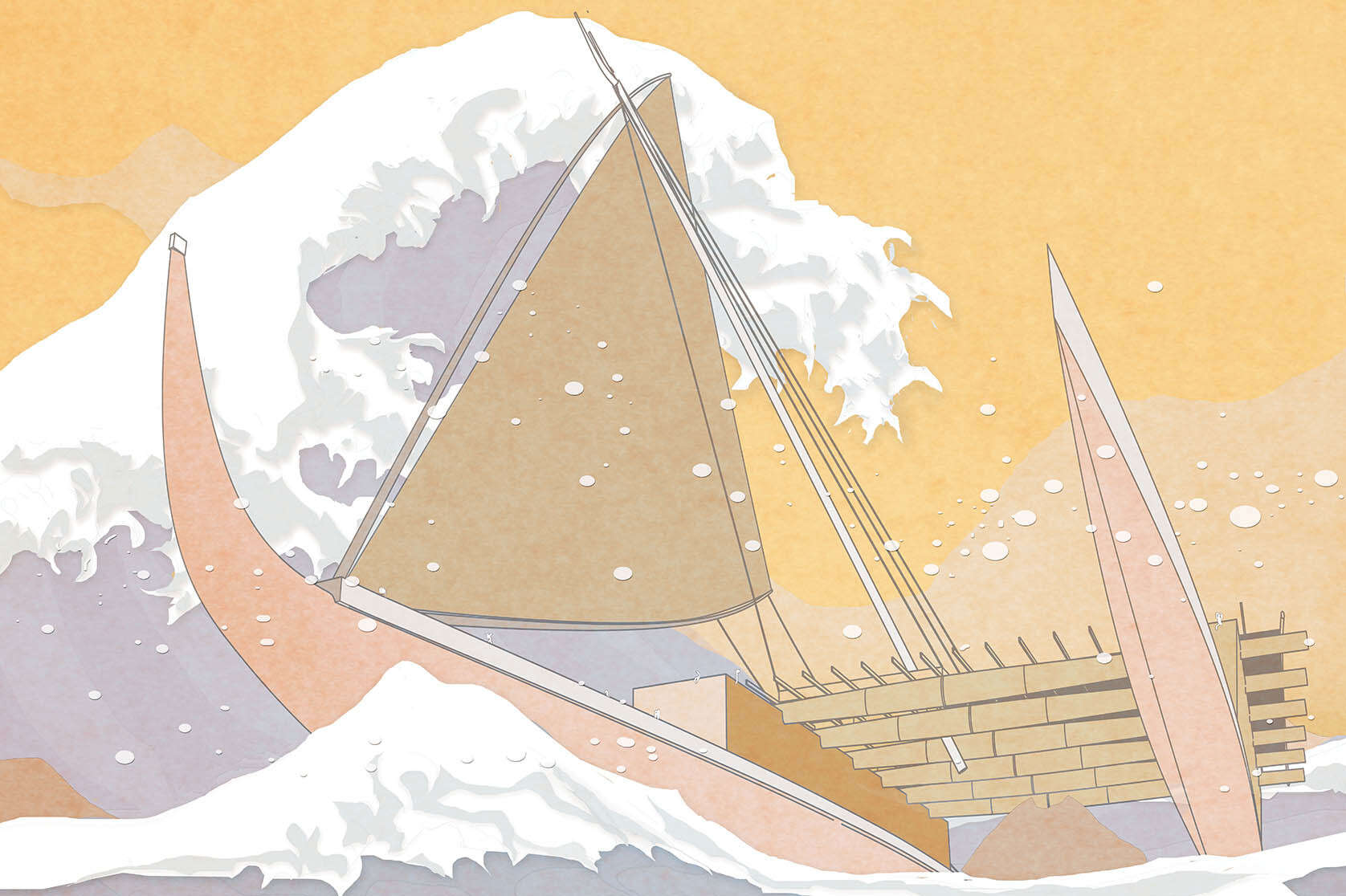 Mike Austin discovered that Pacific architecture is being practically dismissed in today's utilitarian society. Its architectural quality is often witnessed in theme parks, holiday reserves and cultural facilities, but is not well adapted to contemporary needs. From an architectural perspective, the essence of Pacific architecture is characterised by a strong contrasting tectonic language. Pacific architecture has traditionally accommodated movements in its structures. In this way its construction tends to form flexible rather than rigid joints; it is also characteristically renewable, thereby challenging the monumentality of much continental architecture. Potentially, architectonics and construction systems from the Pacific could be more practically developed, and utilised to accommodate a 'contemporary Pacific way of living', that is alternative to the existing post-colonial environment.
For demonstrating and testing such potential, this thesis researched the practical potential of Pacific architectonics in the contemporary Pacific scenario, through developing an urban scale tectonic speculation of Pacific architecture based on the legends of Lomipeau, a mythical giant Tongan double-hulled canoe built in the 16th Century. This thesis is an architectural experiment in which Pacific tectonics are researched and translated into an urban scale assemblage. The transformation of scale also attempts to indicate transformation of material and technology at a tectonic level, integrating with critical contemporary conditions while maintaining the quintessential quality of Pacific architecture.
The thesis is divided into two parts to complete the formation of the research based speculation. The first part researches the fundamentals of Pacific tectonics. It also carries out translations from the historical and existing archetypes to a series of newly formed prototypes, through the process of physical model making and testing. The second part studies how the collection of new prototypes will be formed in relation to a specific site condition, integrated with typologies, functions and programmes. The thesis is presented as a researched-based speculation in a dramatic narrative, in order to demonstrate the newly developed Pacific way of urban living that's highly mobile, flexible and responsive to change.