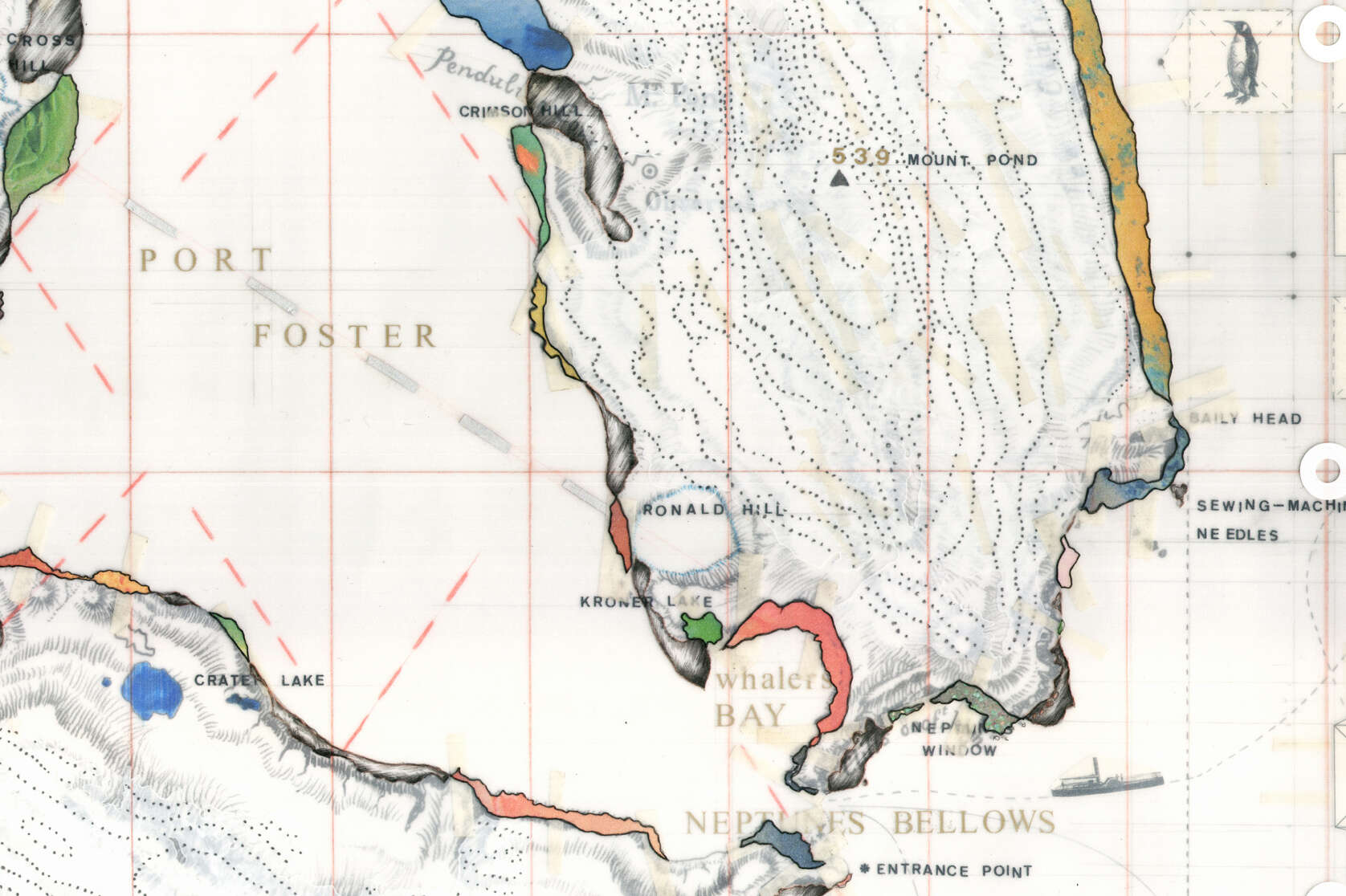 Investigating the landscape of misanthropy, escapism and self-imposed exile I endeavour here the remembrance of the unacquainted while highlighting the geography of loss and contexts of isolation.
The first part of this thesis speculates on the issues surrounding disengagement and current environments of identity and anonymity through a Disappearance Clinic, where identity becomes commodity. Discarded identities of the disappeared are held in heavy canisters serving as patient files for archiving in an Antarctic island. The notion of vessel and artefact evoked is examined through reliquaries to demonstrate that containers are emblematic of not only preservation but also, devotion.

Part two investigates the landscape of solitude – an Archive for Discarded Identities on Deception Island serve to examine isolation through geographical remoteness, and reveries and remembrance of the disappeared.

Islands are a myriad of varying projections, the heterotopics of utopia and dystopia within the same topology. The proposed archive contends with the traditions of collection, organisation and systemisation affiliated with deep storage.

Deception Island tourists may partake in an Antarctic pilgrimage to the eighteen stations of the archive along the interior coastline of a submerged caldera. The stations mark out revealed and vanished sites read off the superimposition of historical maps where cartographic deceit, and misrepresentation reveal the intrigue of early expeditions of Antarctic discovery. Along the beach pilgrimage one would come across, for example, the Sea Foam Combs, the Snow Catcher, the Tea Tower, and the Shouting Stairs to "drown the wakeful anguish of the soul". First, when the canisters are being carried and contemplated, there is an emphasis on emotional weight and burden, which is discussed through funeral rites and mourning customs. Canisters containing the detritus of discarded identities are deposited on the artificial floating Requiem in the middle of the vast watery theatre. Thereafter notions of weightlessness and unbearable lightness take effect. Experiences, activities and functions are divided in this way.

Casting drove my practice of design by making; refinement took the form of detailed graphite studies on layers of Mylar, encouraging opportunities for miscommunication.

This thesis proposes the state of isolation to be not one of absolute dislocation by geographical remoteness, rather an opportunity to engage in the dialogue between absence and presence, solid and void, lost and not found.