Intergenerational Mix: Reimagining Housing for an Ageing Population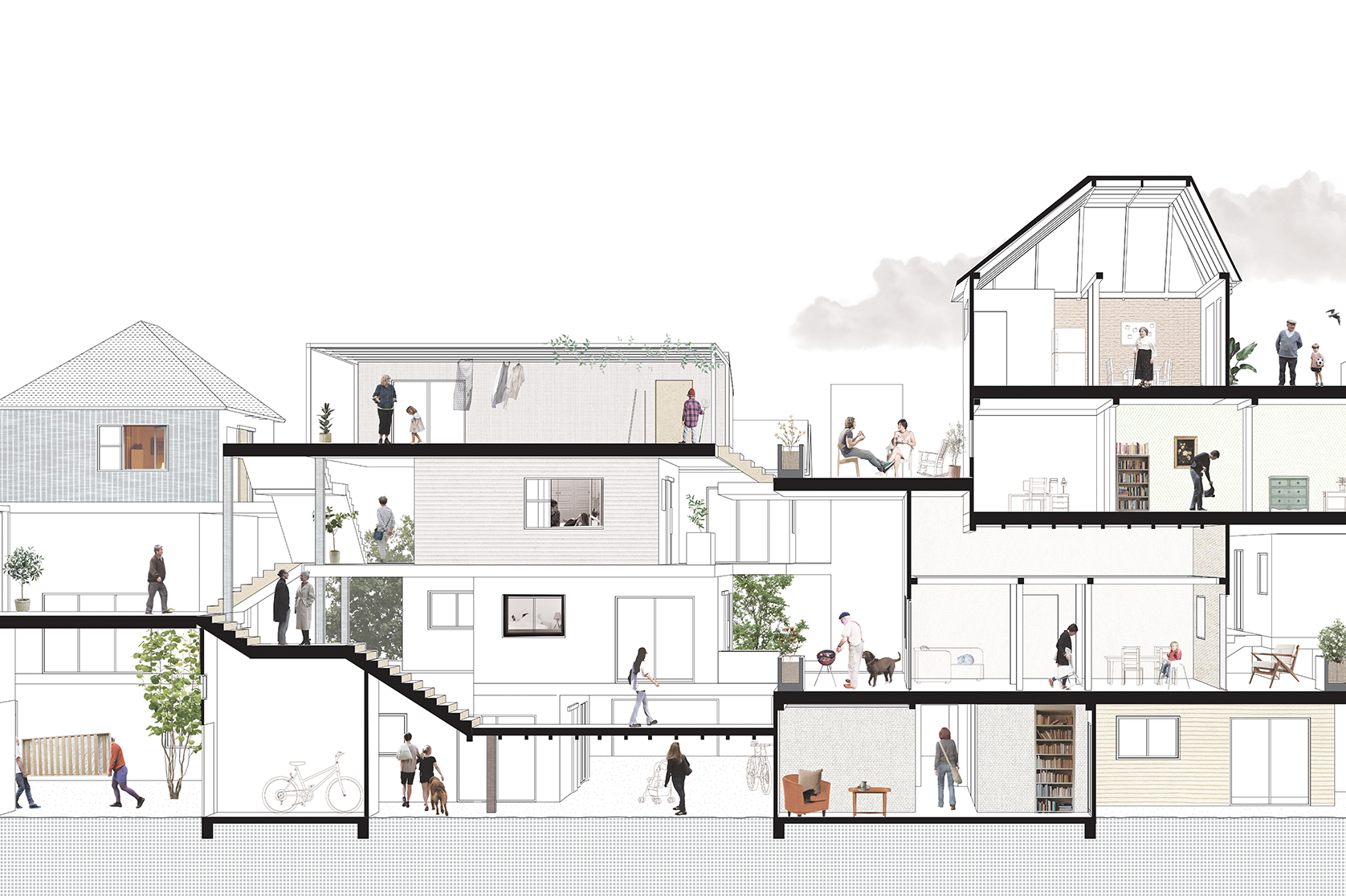 "To normalize old age, we must restore the old to the community."[1]


As a new demographic composition unravels, what residential forms will allow New Zealanders to better design for their longer and increasingly heterogeneous lives?

This thesis studies the manufactured utopia of age-segregated communities, the place of the old during the fracturing of entrenched family structures and the architectural forms which have supported the ever-changing patterns of human habitation.

Operating between the realms of the 'realist' and the 'utopian', this thesis reimagines the place of the elderly in the New Zealand home and neighbourhood. Experiments in collage and modelling on sites in Auckland seek to discover the potential and conditions for an alternative way of dwelling that transverses generations and households.
[1] Mumford, "For Older People - Not Segregation but Integration," 192.